Pioneer the

Future



with Passion, Technology, and Ideas
TRYTEC
About us
Pioneer the Future with Passion, Technology, and Ideas
"Create the Future by Manufacturing Products Never Seen Before," this is what TRYTEC pursues with our customers.
Our company's logo expresses three outpouring energies; passion, technology and ideas, that are indispensable for manufacturing.
The logo also expresses "Infinite Creativeness" generating a new "Form" through consistent efforts and challenges.
TECHNOLOGY
Technology introduction
Make your workplace as simple as possible!
TRYTEC Rotating PC Burner for blast furnaces increases productivity and Self-rotating Grinding Bit provides a significant reduction in taphole maintenance time.
These are indispensable for steelmaking.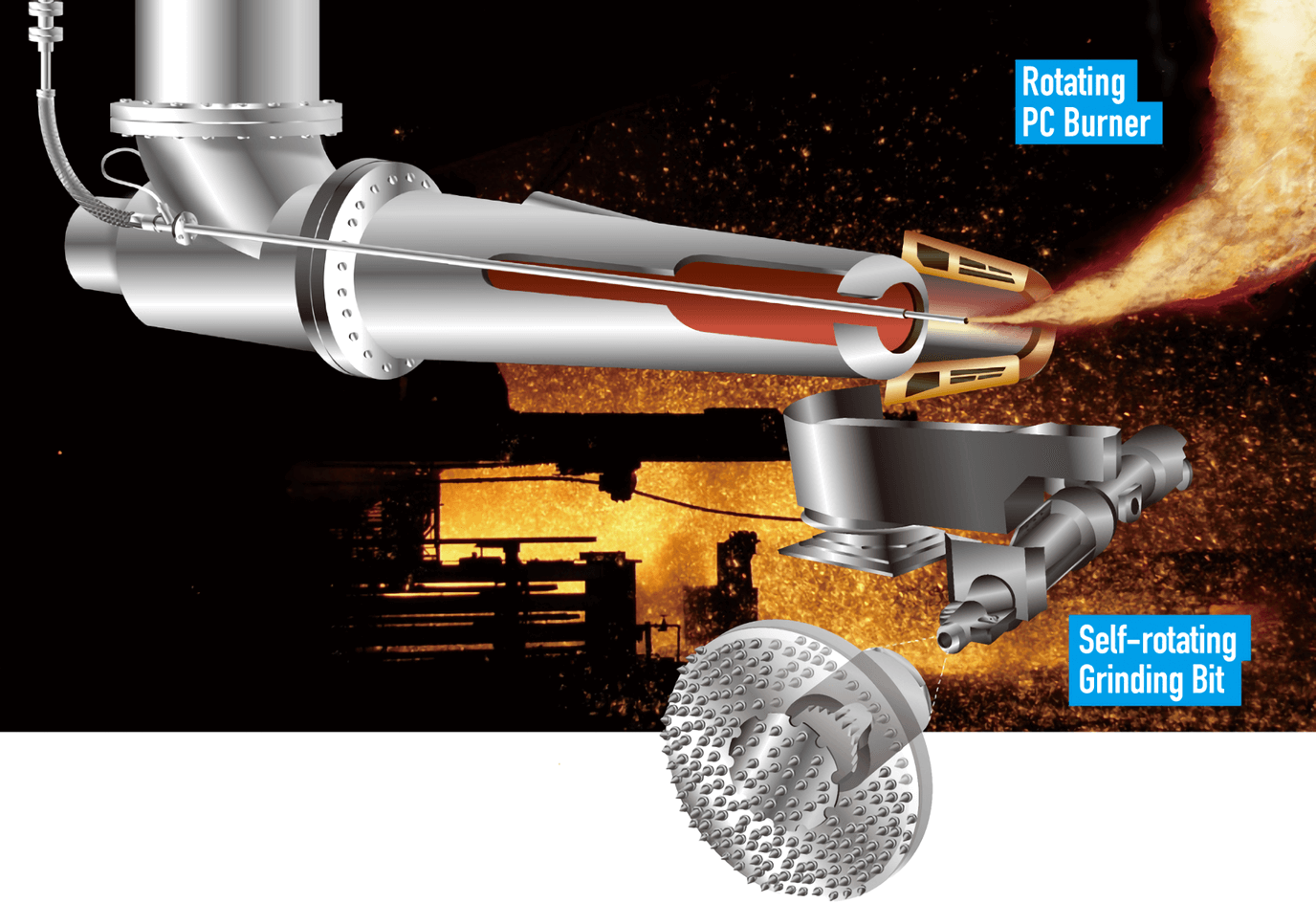 Rotating PC Burner
(Japanese Patent No. 5105293) (PATPEND:PCT/JP2015/086225)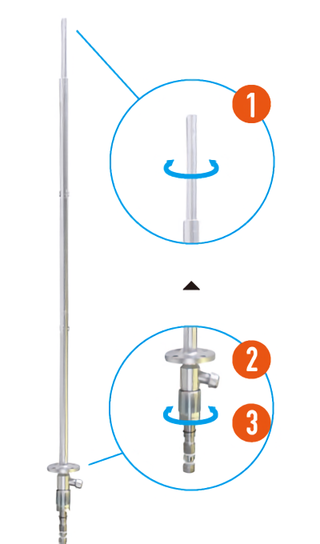 Over 2000°C

With the application of Trytec' s one-of-a-kind heatproof treatment, the lance pipe won' t erode even in over 2000°C. Thus, our lance pipe will last longer than ever before (2 to 3 times as long as conventional ones).

Installation

No modification of your blow pipe is needed.

Rotating Functionality

The lance pipe is rotatable even during PC injection with our patented metal-to-metal sealing structure applied.
Comparison of the performance of lance pipes
Material
Max use temp(℃)
Melting point(℃)
Life *1*2
SUS310S(JIS)
1.4951(EN)
900
1350
1
Inconel®718
900-1000
1400
1.5
TRYTEC lance pipe
2000 or above
2500
4.5
*1:The life of SUS310S is set at 1.
*2:The life varies depending on the use environment.
Self-rotating Grinding Bit
(PATPEND:PCT/JP2015/086322)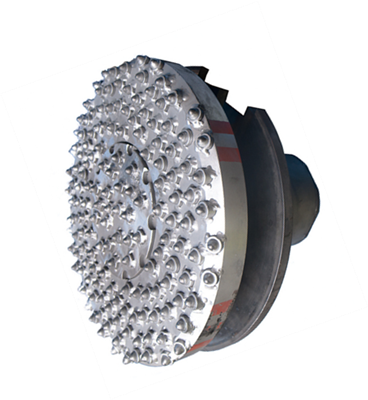 Advantage

Required operation time is 80% shorter than conventional clay gun (mud gun) bits. As our grinding bit for your clay gun levels out the surface shallower than grinding by the opener, maintenance of tapholes becomes less frequent.

Low Cost

No additional power supply is needed.

Easy

With the special trolley, attaching and detaching the grinding bit is a one person operation.

Installation

This grinding bit is attachable to any clay guns (mud guns) with a minor modification.

Trytec's channel
ABOUT US
COMPANY OVERVIEW

Company name
TRYTEC Co., Ltd.
Address
[ Head Office ]
1-3-42 Aosaki, Oita, Oita Prefecture 870-0278, Japan
MAIL info@trytec.jp

[ Notsu Factory ]
974-7 Yoshida, Notsu, Usuki, Oita Prefecture 875-0222, Japan

Tel
+81-97-578-6156
Capital
10 million yen
Established
May 2005
President
Hiroshi Takezaki, CEO
従業員数
27名
Main banks
Oita Bank, Howa Bank
Business fields
1. Manufacture and sale of steelmaking tools
2. Manufacture and sale of civil engineering tools
3. Import and sale of metallic products
4. Design and manufacture of industrial machines
5. Any works accompanying the above businesses

ACCESS
Access information
【 Head Office 】
1-3-42 Aosaki, Oita, Oita Prefecture 870-0278, Japan

【 Notsu Factory 】
974-7 Yoshida, Notsu, Usuki, Oita Prefecture 875-0222, Japan

CONTACT
Contact form
If you have any opinions or questions, please contact us by using the form in below.
Please press the Submit button after you type in your opinions or questions.